Discussion Starter
•
#1
•

The Yoshimura brand has been synonymous with high quality for over 60 years designing and manufacturing a wide range of high-performance exhaust systems for sportbikes. In recent years, the company has started to gain the reputation of a serious player in the motorcycle accessories market segment. Using the experience gained over the years, Yoshimura engineers and designers came up with a line of accessories for popular models of sportbikes.
Check out this perfect slick-looking rear fender eliminator kit by Yoshimura. Thanks to the high attention to detail, the quality of the finished product is always great. Yoshimura uses anodized steel, which means the matte black finish will always look flawless. The installation process is relatively simple and can be done by any user in a home garage using only basic hand tools. Only minor electrical work is necessary for wiring the LED license plate light.
Yoshimura® 070BG141201 - Rear Black Fender Eliminator Kit


Fitment:
2017-2018 Z125
Features:
New improved D.O.T. compliant L.E.D. light and housing
New easy to use Heat Shrink Solder Sleeve Butt Connectors
Model-specific precision laser-cut stainless steel bracket tucks discreetly under the tail section of the motorcycle
Black anodized aluminum license plate frame with silk screened Yoshimura logo included
Stainless steel hardware included
Compatible with aftermarket turn signals when combined with Universal Turn Signal Bracket Kit (sold separately)
Yoshimura LED black anodized aluminum body turn signal kits available separately (072GLTSFK front and 072BGLTSR rear)
Made in the U.S.A.
Kits for other bikes (Go to the "Product Options" to choose your model):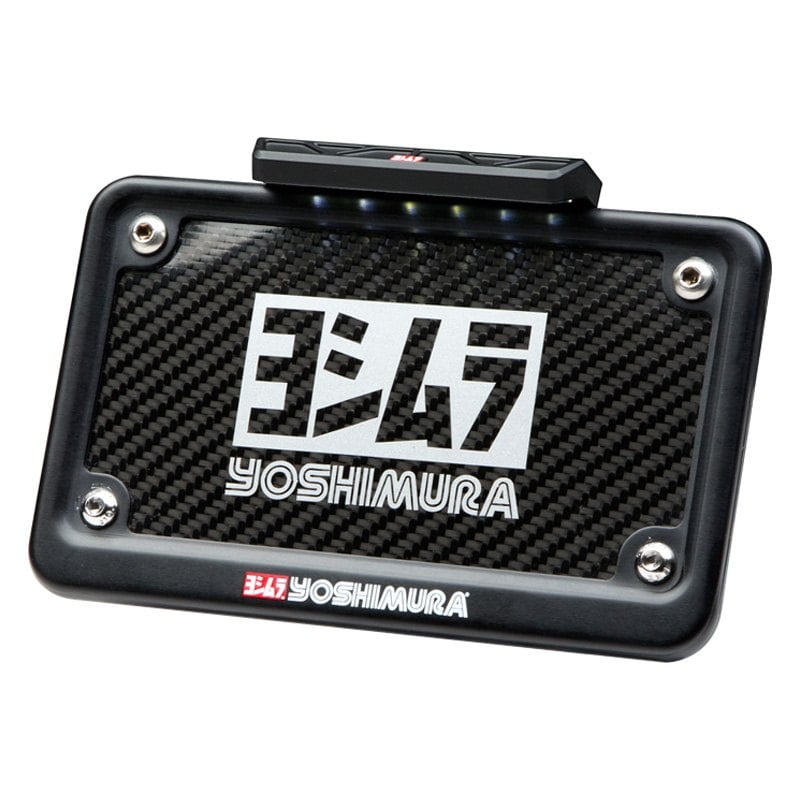 Rear Black Fender Eliminator Kit by Yoshimura®. At MOTORCYCLEiD.com you can find a comprehensive line of Yoshimura replacement and performance parts and accessories which ensure reliability and superior performance.

www.motorcycleid.com
Fitment:
2010, 2012-2014 KLX250 | 2008, 2011 KLX250S | 2012-2018 Ninja 650 | 2006-2011 Ninja ZX-14 | 2012-2016, 2018 Ninja ZX-14R | 2017-2018 Z900 ABS | 2018 Z900RS | 2011-2013, 2017 Ninja 1000 | 2017 Versys 1000 LT | 2008-2012 Ninja 250R | 2018 Ninja 400 | 2015-2016, 2018 Ninja H2 | 2008-2018 Ninja ZX-10R | 2017-2019 Ninja ZX-10RR | 2009-2019 Ninja ZX-6R | 2010-2016 Z1000 | 2016 Z800
Click the image to enter the product page for more information.
If you have any questions, feel free to ask them here or call our tech experts at 888.903.4344​